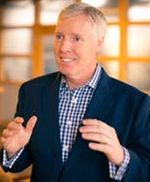 Brian Lockhart
Founder & Chief Investment Officer
Mr. Lockhart is an owner and a member of the Management Board of Shepherd Kaplan Krochuk. He is the founder, Chief Executive Officer, and Chief Investment Officer of Peak Capital Management, LLC (PCM), which SKK acquired in February 2020. With over 25 years of portfolio management experience, he serves as the co-portfolio manager of PCM's suite of proprietary strategies, directing the company's dynamic allocation of distinguished ETF investment strategies implemented on behalf of high net worth and institutional clients. Brian has been featured in multiple media outlets, including Barron's, Forbes, Fortune and Business Week. He is an active conference speaker, presenting on topics such as portfolio and risk management and alternative investments. Brian is on the boards of Newdea and NanoDX, Inc. Brian received a Bachelor of Science in Business Administration from California Polytechnic State University in San Luis Obispo, California. Brian was also awarded a certificate for completion of the Investment Decisions and Behavioral Finance Program (11/2017), at John F. Kennedy School of Government at Harvard University, Executive Education.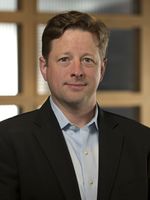 Clint Pekrul, CFA
Chief Equity Strategist & Head of Research
Clint Pekrul, CFA is Head of Research at Peak Capital Management (PCM), and is responsible for the development and implementation of the firm's quantitatively driven strategies. Clint has over 16 years of industry experience. Prior to joining PCM, Clint worked in the asset management group at Curian Capital, a registered investment advisor, where he managed $2BB in managed risk strategies. Clint is often heralded as a pioneer in creating and managing portfolios using ETF's. Clint holds a B.S. in business administration from the University of Oklahoma, and is a Chartered Financial Analyst. Clint resides in Denver where he enjoys fly fishing when he is not managing portfolios.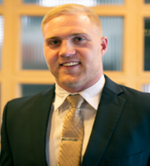 Quinn VandeKoppel
Vice President
Quinn is a Vice President with a focus on both the Wealth Management and Asset Management components of Peak Capital Management's practice. He also serves on the firm's Investment Committee and is integral in maintaining the firm's compliance with the Global Investment Performance Standards (GIPS®). Prior to Peak Capital Management, Quinn developed experience in commercial and residential lending for Legacy Bank, a community bank located in Pueblo, CO. Quinn is a graduate of Colorado State University-Pueblo's Hasan School of Business with a Master's in Business Administration, Bachelors in Finance and Economics, and a Minor in Leadership Studies. Quinn was awarded as the "Most Outstanding Finance/Economics student" in his graduating class. During his time at Colorado State University-Pueblo, Quinn was a member of the 2014 D-2 National Championship football team. In his free time, Quinn enjoys spending time in the mountains either skiing or fishing, cycling, attending sporting events, and spending time with his family.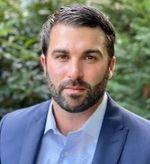 Richard Blair, CFA, CAIA
Senior Vice President of Research, Shepherd Kaplan Krochuk
Richard Blair is Senior Vice President of Research for SKK, with primary responsibility for developing investment strategy and alternative investment research. He conducts research on capital markets, securities analysis, macroeconomics, investment strategies and portfolio construction for institutional, endowment & foundation, and high-net-worth clients. Rich leads qualitative and quantitative due diligence of alternative investment managers and strategies. Rich is a member of the Firm's Research Committee and assists the Firm's Investment Committee. Prior to joining SKK, Rich contributed to asset allocation, portfolio construction, and manager selection for the Amherst College Investment Office. He is a graduate of the University of Delaware, and is a CFA charterholder.
Bayard Dodge
Chief Compliance Officer (Non-Voting Member)
Bayard Dodge is Peak's Chief Compliance Officer and a legal counsel for SKK. Mr. Dodge has over 9 years of regulatory compliance experience across the financial services industry. Before joining Peak Capital management in 2022, he was an attorney in private legal practice representing institutions in the asset management space that ranging from major mutual fund complexes to private equity and venture capital fund sponsors. Previously, Mr. Dodge was a compliance officer at Fidelity Investments. Mr. Dodge's role at Peak is focused on the operational aspects of its compliance program in addition to advising on various legal matters. Mr. Dodge holds a JD from Georgetown University and an A.B. in History from Princeton University.