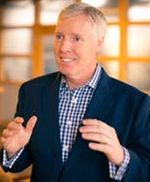 Brian Lockhart
Founder and Chief Executive Officer, PCM
Managing Member, SKK
Mr. Lockhart is an owner and a member of the Management Board of Shepherd Kaplan Krochuk. He is the founder, Chief Executive Officer, and Chief Investment Officer of Peak Capital Management, LLC (PCM), which SKK acquired in February 2020. With over 25 years of portfolio management experience, he serves as the co-portfolio manager of PCM's suite of proprietary strategies, directing the company's dynamic allocation of distinguished ETF investment strategies implemented on behalf of high net worth and institutional clients. Brian has been featured in multiple media outlets, including Barron's, Forbes, Fortune and Business Week. He is an active conference speaker, presenting on topics such as portfolio and risk management and alternative investments. Brian is on the boards of Newdea and NanoDX, Inc. Brian received a Bachelor of Science in Business Administration from California Polytechnic State University in San Luis Obispo, California. Brian was also awarded a certificate for completion of the Investment Decisions and Behavioral Finance Program (11/2017), at John F. Kennedy School of Government at Harvard University, Executive Education.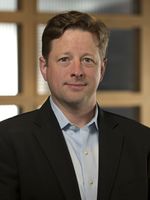 Clint Pekrul, CFA
Chief Equity Strategist & Head of Research
Clint Pekrul, CFA is Head of Research at Peak Capital Management (PCM), and is responsible for the development and implementation of the firm's quantitatively driven strategies. Clint has over 16 years of industry experience. Prior to joining PCM, Clint worked in the asset management group at Curian Capital, a registered investment advisor, where he managed $2BB in managed risk strategies. Clint is often heralded as a pioneer in creating and managing portfolios using ETF's. Clint holds a B.S. in business administration from the University of Oklahoma, and is a Chartered Financial Analyst. Clint resides in Denver where he enjoys fly fishing when he is not managing portfolios.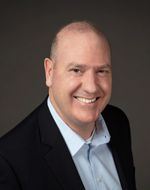 John Geringer
Investment Advisor Representative and VP of Business Development and Coaching
John is the Investment Advisor Representative and VP of Business Development and Coaching at Peak Capital Management. He also drives business development and coaching among the financial professionals that PCM serves as an outsourced Chief Investment Officer. John has been an advisor and entrepreneur in the financial services profession since 1994. John maximizes his tenure in the industry by helping growth-minded people and business/practice owners get where they intend to go, faster, while making smart choices about their money. Ultimately, John helps his clients have the highest probability of achieving their ideal lifestyle, where they have the time, money, and significance they desire. John loves spending time with his wife, Lisa, and son, Jace, over family meals, playing board/card games, hiking, biking, skiing, and traveling. John also serves in the high school ministry at Mission Hills Church. John's passion is helping people maximize their potential and live life . . . on purpose.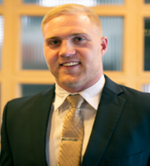 Quinn VandeKoppel
Vice President
Quinn is a Vice President with a focus on both the Wealth Management and Asset Management components of Peak Capital Management's practice. He also serves on the firm's Investment Committee and is integral in maintaining the firm's compliance with the Global Investment Performance Standards (GIPS®). Prior to Peak Capital Management, Quinn developed experience in commercial and residential lending for Legacy Bank, a community bank located in Pueblo, CO. Quinn is a graduate of Colorado State University-Pueblo's Hasan School of Business with a Master's in Business Administration, Bachelors in Finance and Economics, and a Minor in Leadership Studies. Quinn was awarded as the "Most Outstanding Finance/Economics student" in his graduating class. During his time at Colorado State University-Pueblo, Quinn was a member of the 2014 D-2 National Championship football team. In his free time, Quinn enjoys spending time in the mountains either skiing or fishing, cycling, attending sporting events, and spending time with his family.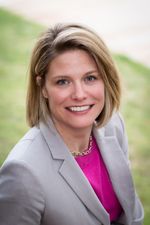 Jennifer Gidlow
Client Services and Operations Coordinator
Jenn serves as the Client Services and Operations Coordinator at Peak Capital Management (PCM). She brings over 20 years of experience in client services, account management and processes improvement skills. She supports the dynamic advisory and operations teams at PCM, ensuring client engagements are delivered with the highest level of quality and service. She partners with the leaders at PCM to create and deliver strategies for successful client engagements. Jenn's previous roles in retail sales management, student services and retention, account management and as a small business owner, have allowed her to foster and develop work environments and teams that emphasize quality, innovation and accountibilty. Jenn earned her Bachelors in Biology from Le Moyne College in Syracuse, NY. She also completed extensive coursework in Fine Arts & Illustration and Dietetics & Nutrition at Rochester Institute of Technology in Rochester, NY. Jenn also holds a certification in Massage Therapy from the Colorado School of Healing Arts. Jenn resides in the Denver Metro area and enjoys spending time with her son, her two dogs, and escaping to her favorite hiking trails.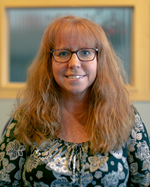 Heather Carroll
Communications and Brand Specialist
Heather Carroll is integral in the creation and execution of firm wide marketing strategies across all media fields, and plans our annual Advisor Summit and other events. Prior to her employment at PCM, Heather worked in the legal field. Heather and her husband, Tom, live in Colorado Springs with their four daughters, Megan, Molly, Isabelle, and Emma. They enjoy spending time with friends, hiking, and traveling.