PCM Team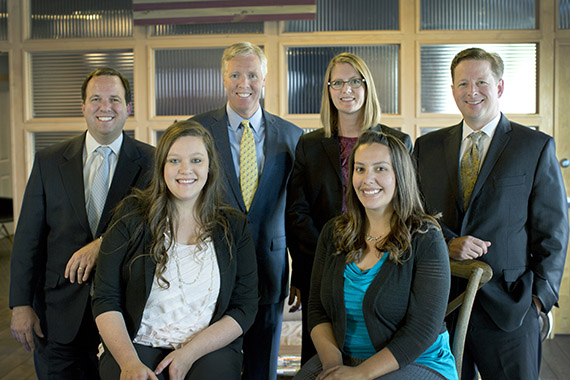 Brian Lockhart, CFP® – Chief Investment Officer
Brian is the founder and Chief Investment Officer of Peak Capital Management, LLC (PCM). With over 20 years of portfolio management experience, he serves as the co-portfolio manager of PCM's suite of strategies. Brian directs the company's tactical allocation of PCM's unique investment models and has been crafting ETF strategies for nearly a decade, making PCM an early adopter of ETFs. Brian has been featured in multiple media outlets including Barron's, Forbes, Fortune and Business Week. An active conference speaker, Brian communicates on topics ranging from portfolio and risk management to alternative investments. A graduate of Polytechnic State University in California, Brian received his Bachelor of Science degree in Business Administration with a concentration in Financial Management. He and his wife, Cindy, have been married for over 25 years and love living in Colorado where they raised their two children, Caleb and Jennifer.
Geoffry Eliason, CFP® – Chief Operations Officer and Head of Distribution
With over 12 years of industry experience, Geoff, in his role as COO at Peak Capital is responsible for operational demands, oversight and execution of the client service model, distribution and marketing relating to the PCM's investment strategies and unique private equity offerings. Geoff enjoys guiding financial professionals and individual investors in navigating the complexities around comprehensive wealth management and arriving at unique, customized solutions. Prior to joining Peak Capital, Geoff served as the Business Development Officer at Invesco PowerShares overseeing the largest RIA relationships, family offices, and ETF Strategists for the western half of the US. Geoff received both his undergraduate and graduate degrees from Indiana University in Bloomington, IN. He and his wife Lisa live in Highlands Ranch, CO with their two children, Emma and Logan.
Clint Pekrul, CFA – Head of Research
Mr. Pekrul, CFA is Head of Research at Peak Capital, and is responsible for the development and implementation of the firm's quantitatively driven strategies. Mr. Pekrul has approximately 16 years of industry experience. Prior to joining Peak, Mr. Pekrul worked in the asset management group at Curian Capital, a registered investment advisor. Mr. Pekrul holds a B.S. in business administration from the University of Oklahoma, and is a Chartered Financial Analyst.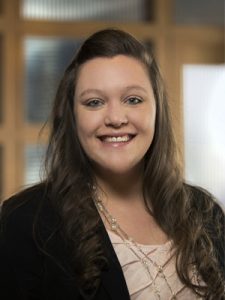 Kaitlyn Buethe – Communications & Brand Specialist
Kaitlyn Buethe is the Communications & Brand Specialist for Peak Capital Management, LLC. Kaitlyn is responsible for the implementation and maintenance of the PCM brand.  She is integral in the creation and execution of firm wide marketing strategies across all media fields. Prior to her employment at PCM, Kaitlyn worked as a case manager in the non-profit sector for Boulder County, and also has experience teaching English as a second language while living in Hong Kong. In 2014, Kaitlyn graduated from Colorado State University with her Bachelor's in Human Development and Family Studies. In her spare time Kaitlyn can be found with family and friends hiking and enjoying all that Colorado has to offer.
Christina Tancik – Client Service Coordinator
Christina Tancik is the Client Service Coordinator for Peak Capital Management, LLC. Christina is responsible for the firms' day to day operational needs. She is also integral in executing on the organization's strategic objectives. Prior to her employment at PCM, Christina worked as a contractor for the Department of Defense on Peterson Air Force Base as well as in the Health Care Industry. Christina is currently enrolled in the Business Management Bachelor's Program at Colorado State University. In her spare time Christina enjoys camping, skiing, and hiking. She and her husband, Jason live in Peyton with her stepson, Landyn, and their son, Ouray.
Austin Rodriguez – Associate
Austin is responsible for supporting firm wide efforts specific to research, data analytics, due diligence and marketing.  Prior to employment at PCM, Austin was engrossed in the food and beverage industry. He is studying Business Finance with the University of Colorado System, with the objective of honing his skills in portfolio management.  In addition to assisting in serving PCM clients, Austin takes great joy in impacting young people's lives and developing their character through basketball and coaching.  In his free time, Austin enjoys skiing, extensive travel and all things basketball.